The official Eclipse movie website
has been around for a while, but now it has officially launched with a bunch of awesome new features, like a new Twilight Tracker App, which you can download onto your iPhone, and new promotional Eclipse photos!
There's also these three new ones of Edward, Bella, and Jacob (I bet you they'll become the new Eclipse life-sized stand-ups):
Click on the images to enlarge them.
Here's a first look at Jodelle Ferland as Bree: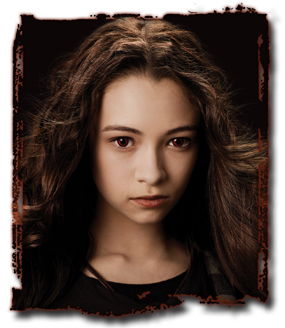 And then there's this from Sanson Ice Cream (Edward and Jacob flavored ice cream, anyone?)
Speaking of Eclipse,
MTV
has taken the live chat from last Friday and typed up the best parts of it! You can check it out
here
.
And Clevver TV has chapter 6 of their Eclipse book recap up: