Check it out: a new still from the Eclipse movie (via
USA Today
)!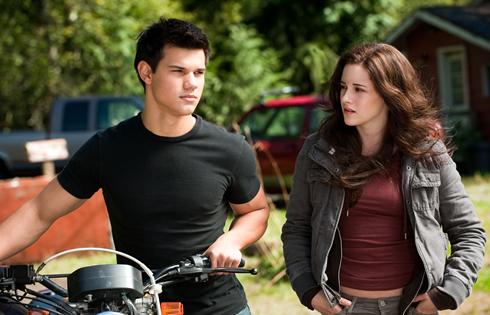 And Muse has released this tiny little snippet from their brand new song, Neutron Star Collision (Love is Forever), which will be on the Eclipse soundtrack:
Way way way too short, but hey--better than nothing. :)
Now men, listen up!
Celebrity Mania
talked to Kellan Lutz, and he explains why the Eclipse movie will be more popular with you guys...
"The Twilight Saga's Eclipse" will be popular with guys. Kellan Lutz, who plays vampire Emmett Cullen in the cinematic adaptation of Stephenie Meyer's novel, says there is a lot of "cool stunts" and "a lot of fighting" that men will want to see in the film.

"The guys are going to bring their girlfriends to this one, mark my words," he said. "There's a lot of fighting, a lot of cool stunts. It's a little darker. The stuff I've seen so far is amazing. Amazing. The music is great. Everything is just really captivating. I'm excited to see it, and I'm excited for the fans to see it."
Click here
to read the rest.