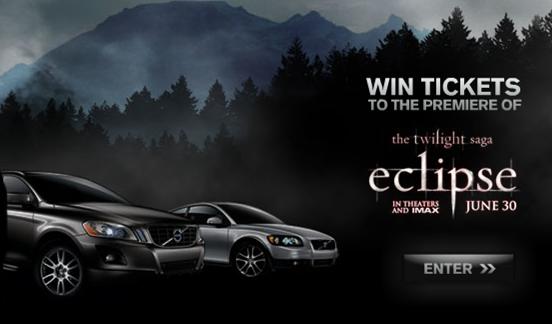 The Volvo company is back with their Twilight contests, and this time they're giving away tickets to the Eclipse premiere!
Click here
to enter!
And it looks like they're getting ready for something even bigger! According to
Dazzled by Twilight
(our favorite Twilight shop in Forks)...
"Remember last year's Volvo: What Drives Edward contest? Well this year's sounds like it's going to be even better: It's set in Forks! I managed to grab a few words with the director and he told me they were planning something really special for the fans. "Eclipse is all about choice. We wanted to give fans a chance to st...ep inside the world of Twilight and decide their destiny for themselves." I've learned it starts June 22nd. Sounds really exciting!"