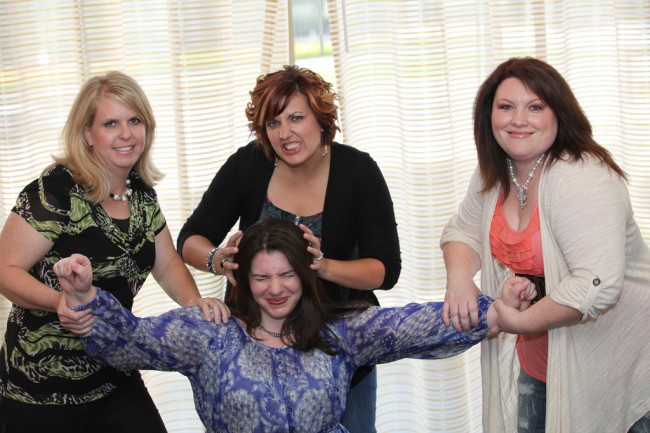 Back before the Eclipse movie came out, Stephenie Meyer randomly picked four fansites to interview her to be her press junket interviews for the Eclipse movie's release. Now three of those fansites,
Twilight Series Theories
,
TwiFans
, and
Letters to Twilight
, have posted the interview! They talk about everything from leg hitches to angry Edward to Freaky Fred...
Transcript from
Twilight Series Theories
:
Twilight Series Theories: What is it about [Freaky Fred's] human characteristics or his trait that caused him to have that ability when he is a vampire?

Stephenie: I see it as Fredís backstory. He is in college, a little bit older like Riley and I see him as being Ė he is beautiful now because that is what happens, but him as being kind of a science nerd. Sort of quiet and sort of not liking other peopleís attention. And of course when you live in a room full of newborns, thatís gonna be an even stronger need. So him, having that need to not be seen manifested in that way. And of course that makes him kind of cool.

Twilight Series Theories: Well, it is weird because he has got this ability to make people feel so repelled that they are nauseated. I think that is where they got the smell thing from.

Stephenie: I think so, but for me it was like completely a feeling in your gut. It wasnít really a mental thing, more like a visceral and really, really potent. When you have to learn fast when you are in a group like that and so he is in an elevated learning program and he gets good really quickly. And, he is really, really smart. I liked to think about the newborns and what it would be like to be so unable to focus and all the time all you can think about is this driving need that you have and you are barely human. But if you can stop and slow down, you are able to think and you are really bright actually and he is able to do that on his own which makes him unique and special.
Click here
to read the rest.
And here is an audio clip of the interview from
TwiFans
:
You can listen to more and read the transiption
here
.
And you can check out more of the interview on
Letters to Twilight
!
That's all for now!